Elitery is the first certified Tier III data center in South East Asia by Uptime Institute. Our state-of-the-art facilities are located within safe area in Bogor, West Java, Indonesia (42 KM for Jakarta, Capital City of Indonesia). Since the begining of operations, our Data Center Indonesia facility has nearly zero down time.
Elitery Data Center Services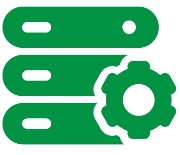 Our Data Center building features a state-of-the-art facility that ensures your data are safe with us. Our Data Center in Indonesia has continuous operations with nearly zero down time. We are one of the Uptime Institute founding member of APAC regions. Currently, we served clients mostly from banking and financial institutions. Elitery data center technically running in tier IV level of DC operations.
Colocation Server and Disaster Recovery Center
Colocation Data Center

Elitery providing a world class Tier III Data Center Indonesia facility certified by Uptime Institute, both for colocation center and disaster recovery center, specially for enterprise seeking colocation center as well as disaster recovery center in Indonesia for your BCP Plan. Elitery provides the data center building, cooling, power, bandwidth and physical security, while the customer provide servers and storage. Our services extended our offerings to include managed services solutions to support our customers' business initiatives. Find out more about our data center colocation services.
BCP Office

During event of disaster, it is imperative for businesses to keep all business systems operational. It needs proper standard operating procedure with competent people to run it. We provide high quality business continuity plan offices in our data center facility. Disaster may come by nature or by human caused, as modern business now has no downtime tolerant. Let's see our Disaster Recovery Solutions.
Data Center Consulting Services
Data Center Design Consultancy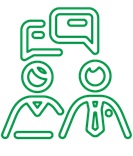 We provide data center design consultancy services for your internal data centers. Hassle-free with our experienced certified IT professional. We have several proven experience, to help you to manage your data center investments, improve operations and performance, and deliver excellent business results.
Let's find out more about Data Center Design Consultancy.
Data Center Certification Consultancy
More and more companies and institutions have realized the importance of having independent third party to audit their data centers. We collaborate closely with Uptime Institute in making sure that our clients comply with Uptime Institute's requirements, and get certifications accordingly. Let's find out more about our data center certification consultancy.