Safeguarding Your Business
Elitery provides more than just a data center but as your trusted and reliable partner. We provide to support and manage your business risks with a wide range of useful professional IT services.
Data Center Services
Elitery providing data center services :
Data Center Co-Location in Indonesia
Disaster Recovery Center and BCP Offices
Data Center Design Consultancy
Data Center Certification Consultancy
COMPLETE MANAGE IT SERVICES
Elitery offers complete IT Managed Service Solutions with proven experienced expertise in many business sectors and organization.

Building Facilities
Our Data Center uses state-of-the-art Environmental System Technology which provides high environment stability required to run mission-critical operation.
Data Center Certification
Elitery
Elitery is the first certified Tier III Data Center Facility in South East Asia by the Uptime Institute. Located in Bogor - 42 km from Jakarta - Indonesia, with most reliable state-of-the-art infrastructure.
A World Class Data Center with Complete IT Solutions For Enterprise
Since the beginning of our operations, we are able to maintain our availability 100% nearly zero downtime.

Along with the growth of information technology, we offer a wide range of business solutions to help our clients. Aimed to their needs as a complete Managed IT Services ranging from: Desktop Management, Storage Management, Application Management, Network Management, Security management, Server and Procurement Management server which would change your CAPEX into OPEX.

Our mission: Establish a colocation facilities and Disaster Recovery Center (DRC) in Indonesia with international standard , which operates in the most professional manner. And it must meet the following criteria: Secure, Trusted and Reliable, Sustainable, Neutral Network, Transparent and Service Excellence.
Uptime %

Nearly Zero Downtime

POWER

Redundant Power Availability

Multi Network

We are a Telco Friendly Data Center

CONVERGED AND VIRTUALIZED

Setup Easy, Flexibility, Agile, Scalable
"Docker provides an open platform for developing distributed applications. Customers switching to Docker to build, run, and deploy, portable cloud applications"
Our Team
A unique blend of educational background and professional experience gives us the ability to provide services for our customers and client with safe, reliable and efficient way.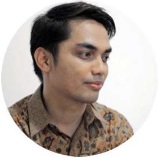 Hendra Suryakusuma
Co Founder, CEO
Hendra has an extensive experience in Business and Brand development, in wide range of industries. He is among the first of Founder Institute graduates. Founder Institute is world's premier startup launch program for talented entrepreneurs, based in Palo Alto and now operating in 40 countries.
Hendra won the 2010 Cannes Gold Lions for his extensive works in LG Indonesia marketing campaign.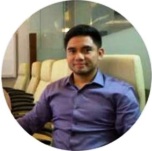 Kresna Adi Prawira
Co Founder, CTO
Kresna has an extensive experience for more than 15 years in IT Operation and Management. He also has 8 years of experience in managing data centers in the United States. Kresna graduated from Arizona State University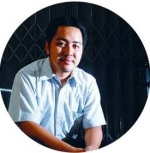 Roestiandi Tsamanov
Co Founder, CFO & Investor Relations
Manov is an accomplished entrepreneur who successfully manage and grow startup company. He has an extensive network in Indonesia financial industry. Manov is graduated from Swiss German University with concentrations in Mechatronics.
Clients Testimonials
What They Told About Elitery
Contact us
Please use the form below, our team will contact you shortly.