We offer application management services as a business solutions to help you addressed your needs.
Elitery Application Management Services
Elitery expertise teams experienced creating flexible structure that enables you to fine tune application management services (AMS) to your IT and business objectives. We defined processes with appropriate tools and techniques such as standards, guidelines, templates, forms, checklists, etc.
Each DevOps methodology derives value from quality-oriented activities at various stages and checkpoints throughout the life-cycle. These include planning, governance, verification and validations, auditing and status reviews. The methodologies are always customized to fit the needs of the engagement.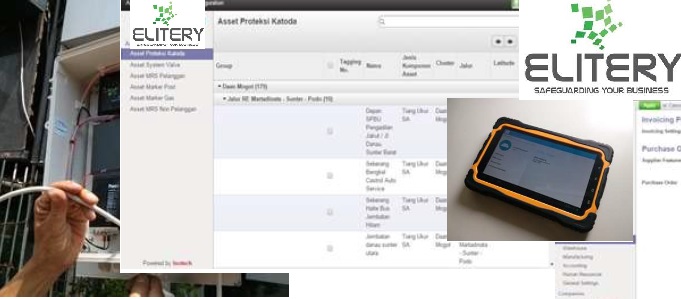 Our Application Managed Services Experience

Developing or maintaining your business application with mobile friendly ecosystem is one of our expertise area, such for enterprise, franchising company, distributors, courier and cargo, web news portal, e-marketplace, freight forwarding until governmental sectors can rely on us to get the best applicable option to meet your business operational.
Here are some of our experience:
We developed a complete system for online reporting as well as the Android application for site engineers which run on a specialized rugged tablet devices.
Building a fully customized ERP system
Maintain the ERP system operation
E-Commerce Application Team
Build an affordable yet high performance Automatic Meter Reading to replace the existing AMR
Benefits:
By using our service, now management able to monitor daily operation more efficiently, faster, and more effective with monitoring tools systems. No more hassles and clutter manual paper jobs between company internal department.
Gives company ability to be ahead of the curve and maintain its status without sacrificing the productivity of its on-site IT engineers.
The complete managed IT service solution makes it more clear with combination of comprehensive manual book, assistance on installation and also training and technical support.
We can offer any necessary advice for your business both for the present and the future, so your business still able to run well in a more convenient and efficient way.
Monitoring Tools
The stability of your system is an important part of your day-to-day business process.  For most of our clients, downtime is not an option. You need to be instantly aware if there is an up-time issue with any of your servers and to act quickly to resolve it.
This is a vital role that Elitery was trusted to perform for our clients. We implement monitoring tools such as NetIQ, KeyNote, etc on test and production servers. We monitor these servers 24×7 and troubleshoot if alert appears from one of the monitoring tools.  This process helps preventing issues from severely disrupting the daily business operations.
System Configuration Management
We are specializing in supporting companies during Software Release or Deployment and Maintenance Support in the SDLC. In this respect, we are unique compared to other IT outsourcing companies.
IT outsourcing companies in most parts of the world tends to concentrate on a specific aspect of a Software Development Life Cycle (SDLC). That aspect is usually during software prototyping/design/development. However, based on years of experience in managing software development life cycle process, we see that many companies also require support in software build, deployment and troubleshooting the application in both test and production environment.
This especially true in company with 24 hours development cycle and where having local team to support software release and deployment team, the software development process is in jeopardy of delay at best and fail all together at worst.
We offered support during the development phase of SDLC by providing developers with Software Configuration Management (SCM) support such as software build, package and deployment.  Our engineers are expert in administrating enterprise software configuration management application such as IBM Rational clear Case and Microsoft Team Foundation Server.
Our expertise also extends to supporting Quality Assurance (QA) team during integration and functional testing of software. This support extends to software deployment to test environment and troubleshooting assistance on every part of software testing process from integration to functional test environment
For further information, feel free to contact us.