Spesifikasi Gedung Data Center Elitery
Menjaga data berharga anda secara andal dan aman memerlukan fasilitas hi-tech canggih. Tim Elitery bekerja ekstra untuk memastikan aset anda terlindungi dengan teknologi terbaru yang mutakhir dan paling dapat diandalkan. Keamanan anda merupakan bagian atas daftar prioritas kami karena Elkitery memberikan hanya yang terbaik dengan kelengkapan data center untuk bisnis anda. Berikut adalah kami spesifikasi bangunan data center Elitery.

Kami merancang setiap lantai dengan fitur keselamatan dan keamanan yang terpisah untuk memastikan perlindungan data dari situasi yang berbahaya.
Struktur Ruangan Data Center
Ruangan Data Center
Luas keseluruhan: 1,320 m2 (13,200 ft2)
Luas Raised Floor: 1,140 m2 (11,400 ft2)
Struktur Ruangan Data Center Elitery
Lantai data center untuk beban 1 ton.
Lantai beton diperkuat dengan ketahanan terhadap api dan air yang terpasang tiap lantai.
5 meters slabs to slabs Height Flooring
0.8 meter high 1 ton Raised floor with anti static tiles
Dua jalur pipa air pendingin pada topologi ring dibawah raised floor.

Dua jalur zona sistem distribusi listrik dibawah raised floor.

Pre Action FM 200 Above & Under Raised Floor

Deteksi asap, panas dan air diatas ruangan dan dibawah raised floor.
Redundant Dual Coil CRAC Parameter Cooling
Separated Utility from Datacenter Floor
State of the art Access Door System
State of the art CCTV & Surveillance System
Stuktur Gedung Data Center Elitery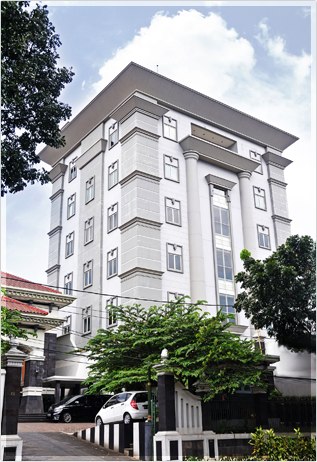 Luas keseluruhan: 5,000m2 (50,000 ft 2)
Sistem Manajemn Gedung Terpadu
Concurrently Maintainable Building
Multiple Separated M&E Rooms with redundant AHU units
Dual Redundancy Chilled Water System
Dual Redundancy Cooling Tower System
Dual Redundancy Pump System
Ruangan generator yang dirancang khusus
Tangki diesel 216.000 kapasitas liter
100,000 Liters makeup Water Tanks
100,000 Liters Hydrant Water Tanks
100,000 Liters Ground Water Tanks
Struktur beton bangunan yang diperkuat dengan dinding tahan api
Gedung tahan gempa hingga 8.5 skala Richter
5.0 m slab to slab height
Column spacing primarily based on 7 & 8.5m grid
Bomb, Bullet and Quake resistance window
Dual Separated and compartmented Risers
Passenger/Cargo Lift 1600 kg (2×2 meters internal dimension)
Positive Air Intake Building
Dari serangkaian rencana dan perencanaan strategis, serta pemilihan lokasi yang tepat untuk membangun sebuah gedung data center, Elitery dapat menjadi mitra terbaik bagi perusahaan anda sebagai solusi mitigasi bencana.