We have been having Elitery as our IT Provider since 2014. We find them to be exceptional in their abilities to solve and resolve our IT concerns. Elitery has take our IT from a complicated and not so efficient system to one that functions easily and efficiently. They can always accommodate our smallest need quickly and courteously.
I highly recommend Elitery managed services solutions for your IT requirements.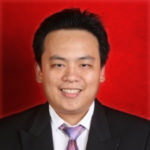 With Elitery Managed Services, our national network is now managed smoothly and efficiently. Furthermore, Elitery is able to support the integration by establishing real-time update of our point of sales, online food delivery ordering system, ensuring our process is successfully end-to-end.
We successfully increase the company's revenue and increase the opening of new outlets to 25% within one year since using Elitery's services.
Hendri Wijaya, IT Manager PT Griya Miesejati (Bakmi GM)