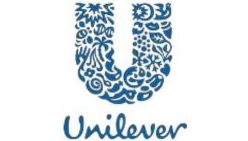 About Unilever
Unilever is global fortune 500 multinational consumer goods company. Their products include foods, beverages, cleaning agents, and personal care products. Indonesia is the 2nd largest market in the World after India.
Unilever Challenges
Unilever needs a team to monitor and troubleshoot network infrastructure connected to over 800 distributor warehouses spread all over Indonesia. All these warehouses all connected to Unilever's head quarter to provide real-time update about the inventory of product among other things.
Our Services
Elitery set up a Nework Operation Center (NOC) team to monitor and work with telecommunication providers in troubleshooting any issue with the network.
Results
By using our services, their network infrastructures with 4 ISP's which connected to over 800 distributor's warehouses is integrated and the team is able to focus on their core business to build up new distributors all over Indonesia.
Cost Efficiency Through Automation
Elitery able to automate network infrastructure by using latest technique and technology. With combined highly skilled certified professional you can trust your network automation and monitoring with us. So that you can more focus to your main business concern.
In a digital world today, your enterprise must able to do more. Leave your routine IT jobs with us, we safeguard your IT operational and you can do more to grow you business.