Elitery Fire Protection System
Our data center planned, designed and built to meet data center fire protection standard by implementing the best practice of data center fire prevention and protection system. Fire Safety features are in place to achieve quick and proper response in the event of fire disaster with both water-less and water-based options.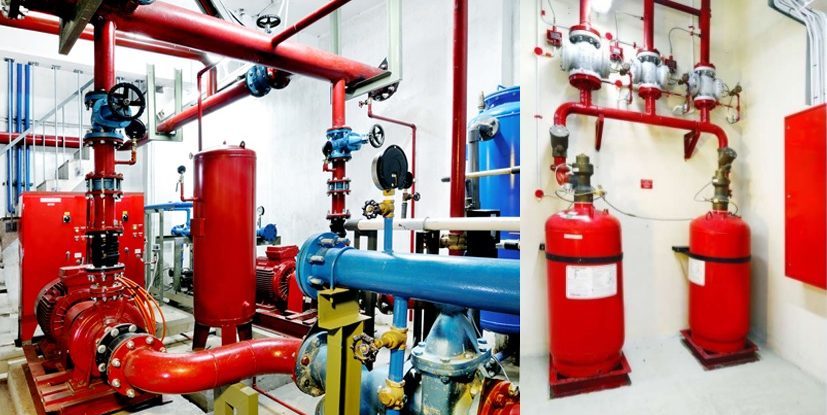 We use waterless Automatic Fire Suppression System By DuPont FM-200 ® which accepted and respected worldwide, with a history of protecting some of the world's most critical and irreplaceable assets. In fact, FM-200® is in use in over one hundred thousand applications, in more than 70 nations.
Dry pipe water sprinkler integrated with fire hydrant and portable fire extinguisher equipment placed in critical areas.
Data Center Fire Prevention
Fire and smoke detection sensors above and below raised floor. Sensory system with laser technology to provide early detection on smoke and heat in the server rooms. Other rooms also equipped with smoke and heat detector.
Elitery built with fire resistance material on the floor and walls, and also has direct connection of the fire detection system to the nearest fire fighter station. This can ensure your data will be guard 24/7 on our data center building facility.