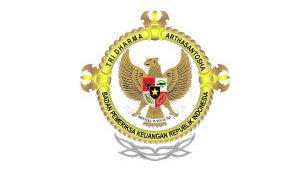 About Badan Pemeriksa Keuangan (State Auditor)
The State Auditor (BPK-RI) is the high state body that responsible to check the management and accountability of state finances conducted by the Central Government, Local Government, other State Institutions, Bank Indonesia, State-Owned Enterprises, Public Service Board, Territory-Owned Enterprise, and institutions or other entities that manage state finances.
BPK-RI improve the quality of service through operational stability, where data cente is a critical thing to note. BPK-RI has confidence, with Tier III data center they can achieve it.
BPK-RI Challenges
BPK planning to build new reliable Data Center to support their critical IT operation. To make sure that their Data Center is complying with TIER III certification, they also want their Data Center to be certified.
Our Services
We help them reviewing their Data Center design, collaborate with Uptime Institute to get BPK DC certified
Results
We managed to complete the work within targeted deadlines and provide BPK-RI with comprehensive documents about the data center facility.
Why You Need Tier III Certified Data Center From Uptime Institute
Many businesses today rely on IT operations. Downtime will cause harm and inefficiency in your business. The average cost of downtime is currently around US $ 686,250 per hour, it depends on every business scales.
Unfortunately, if you don't have Tier III data center based on Uptime Institute classification, the downtime sometime takes several days. Now, many people agree that downtime is not an option.
Uptime Institute require strict requirements to keep data center uptime with 99.9% availability. It means, maximum downtime tolerance within a year is only 1.5 hours.
With our data center consultancy services, you can have detail advise from experience partner in achieving several Tier III data center certification from Uptime Institute.
Elitery Data Center Consultancy
Elitery provide data center consultancy from planning, designing, and managing data center operation.